This self-study course has been designed as a pre-requisite for all Specialty and Advanced workshops. Its goal to ensure that all attendees are familiar with the basics of Clinical EFT which are foundational to understanding and participating in further training, no matter where you have previously learned EFT. This not only benefits attendees but their fellow students, making sure everyone is on the same page so that workshop time can be devoted to teaching and practicing the new material.
Trainees who are registered in the Evidence Based EFT Advanced Practitioner accreditation program are not required to complete this self-study course but may wish to do so as a review.

The course, delivered via video modules, with a review quiz at the end, will cover:

The tapping points
Full Basic Recipe
Basic (Shortcut) Recipe
Crafting acceptable setup statements
Choosing reminder phrases
Handling aspects
The importance of specific events
Using exact words
About focusing on the "negative"
Boxing Up and Tell the Story​

Q: How Much Time Will This Course Take to Complete?

For CPD purposes, the course time is 5 hours and that's what it will say on your certificate of completion. This allows for watching each video twice and taking your time on the quizzes. If you only need to watch the videos once and do the quizzes quickly (most are multiple choice), it is possible to complete this entire course in about 2 hours.



PLEASE NOTE: Even if you have been trained in some or all of the above, differences in trainings do exist. We have found that these differences can cause confusion for participants new to Evidence Based EFT (EBEFT®) trainings which are built on the way EFT has been done in Dr. Peta Stapleton's research studies. This review is a quick way for participants to come up to speed in this regard, so everyone is using the same "playbook" and can focus on what is being taught in the workshops.

This mini-review is not a substitute for the combined Practitioner and Trauma trainings offered by EBEFT as it only covers a fraction of the techniques and core principles of Clinical EFT, those required for successful workshop participation.


INSTANT ACCESS NOW: $149.00
(Price shown is in Australian dollars. PayPal and credit cards* accepted.
*To pay with a credit card, leave the "create PayPal account" field unchecked)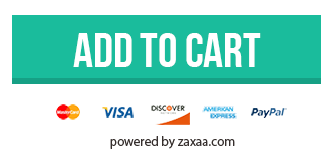 About Naomi Janzen
Naomi​ is a Clinical EFT Advanced Accredited Trainer and mentor for Evidence Based EFT and an Accredited Master Trainer for EFT International. Originally certified through EFT Universe as an Expert Practitioner and Level 3 Trainer, she has been teaching Clinical EFT for almost a decade and has trained hundreds of practitioners.
The documentary she wrote and co-produced,
The Science of Tapping
, offers practitioners a way to communicate to their clients, colleagues and community the evidence based foundation we now have for EFT, thanks to the research of people like Dr. Peta Stapleton, founder of Evidence Based EFT.
In addition to training and mentoring practitioners from all walks of life, Naomi runs a full time EFT practice for clients all over the world.
She is the creator of the
Clarity Tapping™
method and developer of top 10 iOS app Remindfulness
​
---